Skeet Sighting: DDF Fashion Wk
Anyone recognize who his other guest is here? The girl is Michelle Trachtenberg from the Buffy TV series.
2006 seems to be the year where he favors the Deadly Truth T-shirt and now with a matching hat to go with it. I think I see a pattern here.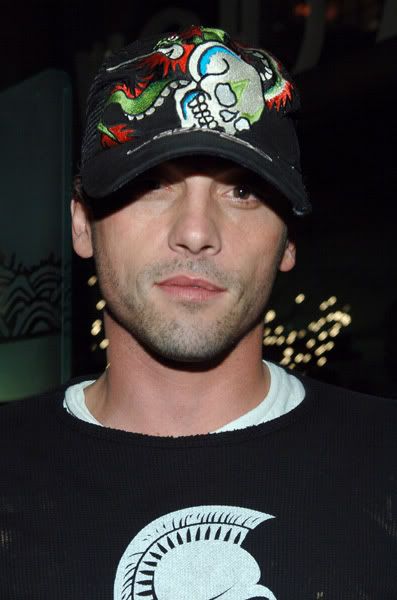 Why do you look so forlorn Skeet?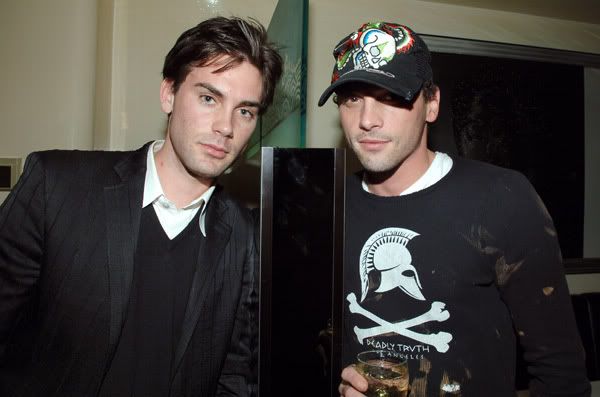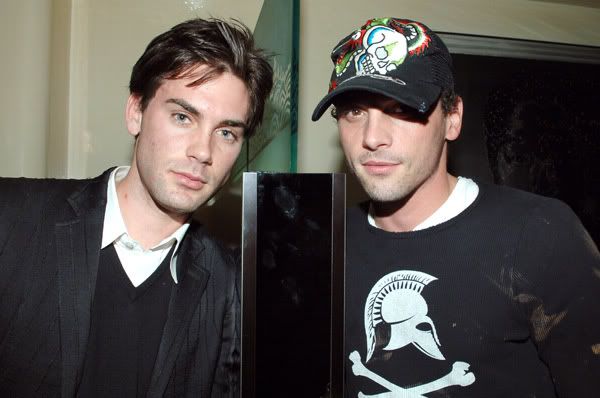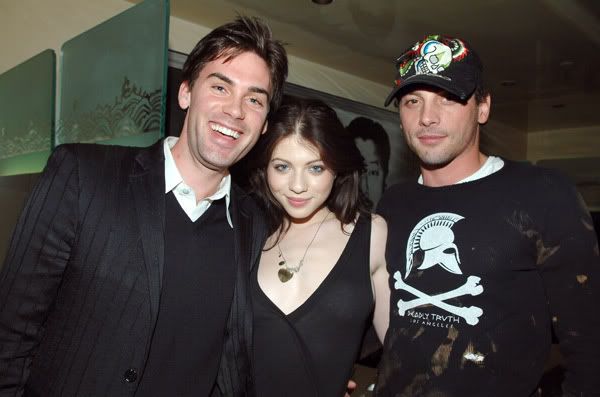 Thanks to lgl for the shout out on the tag.
Source: WI