ITW on DVD soon
I am posting this on behalf of Jojo who sent this to me over the weekend but had not been able to publish here (so sorry).
The Into the West DVD is being released on October 4 (Tuesday) and can be pre-ordered right now. Read the article
here
.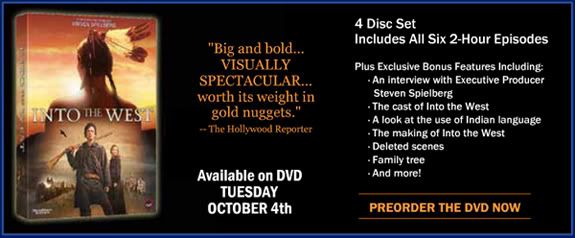 You can pre-order by accessing order instructions from the Into the West site (on the TMoOD toolbar links) or directly at the
Dreamworks
.
I can't wait myself, am looking forward to the extras included on this set. Let's hope there will be some new Skeet Ulrich material, information, eye candy there.
Pre-order your copy now!