Dreams & Schemes - ITW3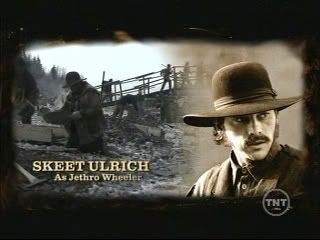 I must say that the series gets interesting as it progresses. It is too bad that Jethro's character doesn't make it past the third episode--more like 45 minutes (per PP5's count) at the most on this one. However, he did make such a remarkable and very convincing performance in making his character memorable in the limited time he's on the series.
Jethro's character is complex in a sense that he's gone through a very adverse change in personality. It is sad to see him go downhill from this episode but boy was he undoubtedly good at this one!
They won't be showing the fourth episode this weekend but I think they will re-run the three episodes instead. So forty five minutes doesn't mean lesser screen caps, actually to the contrary, it was difficult to just narrow it down to a few choice shots.
Here are the last of the good Jethro persona. By the way, the very first shot of him you can already tell he's lost that 15 lbs he once mentioned in an interview.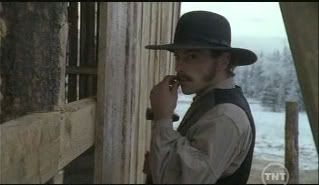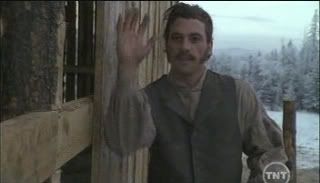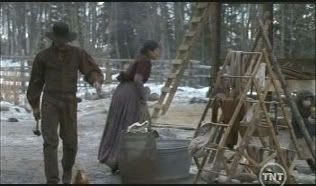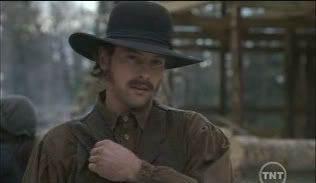 One of his defining moments as the loving uncle to Jethro's kids-here he animatedly tells them a bedtime story.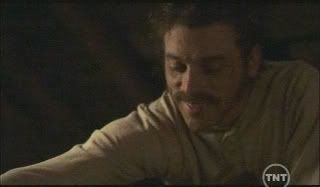 One of the tmooders (and maybe the rest of you as well) had made note of this scene where Jethro takes off his boots.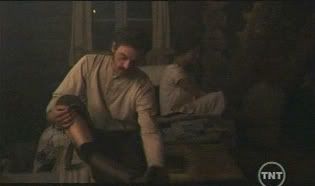 I, on the other hand noticed this once again...
The back slide slap --that's an SU classic
More to come...