Wilson in person
Look at what I've recently discovered from a recent trip.
Yes, that's right, it's where they filmed the first meeting and other scenes (you name a few). We stumbled upon it by some extreme luck. We didn't find the Singleton farm though but I have an inkling it was nearby.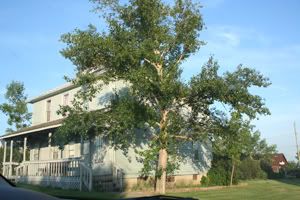 Left: Wilson set from a distance. It was a ghost town, quaint and small.
Right: Rev & Mrs. Case house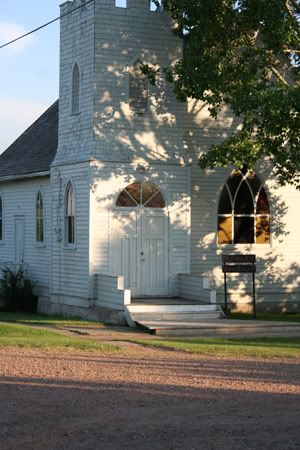 The church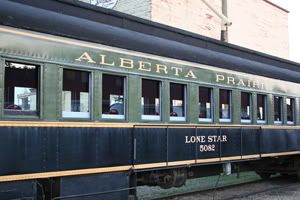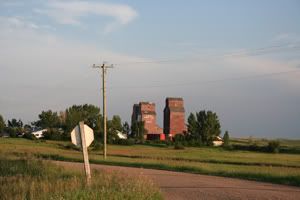 Left: the coach (might not be the exact one) but this could be the opening window scene
Right: The view of the grain elevators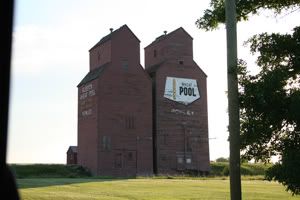 Left: two grain elevators (remember in the barn dance? these were painted on the wall behind the band)
Right: Engineer leaving after checking the train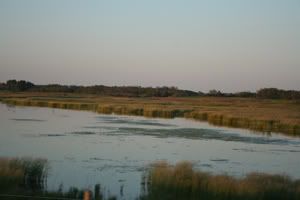 Left: this is one of many of ponds out there. We ran out of time to really look for the real one.
Right: this was a scene in the movie, guess which one it was.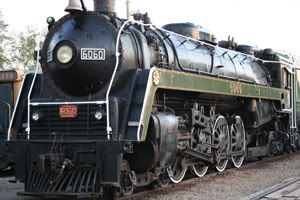 Left: the train--not the same one but similar. I believe the one in the movie was number 41.
Right: Could this be the train station? not sure if this was the exact one but it's one of the main stops in the area near Drumheller and one in their visitor's guide.
Who lives near Edmonton or Calgary again? is it Mande? This would be a nice discovery jaunt during one lazy weekend. We had a great time playing detective as they were very pretty good at not disclosing movie locations to the visitors.