Wondercon 3/2-3/4
I just heard this over the radio today. I heard Skeet Ulrich will be in San Francisco but I could be wrong. I've checked the site but nowhere does it say this. I'll just have to keep on checking just in case the site hasn't been updated with this information. Wondercon is an offshoot of the Comiccon convention-just like the one Skeet attended last year in San Diego. The schedule is still preliminary, so there's a chance it's not published yet.
Anyone who hears of any confirmation, please sound it out - thanks!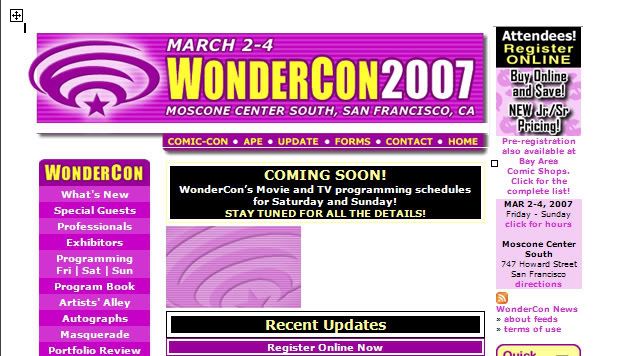 On the other hand, I am letting you know that we are adopting Kelly's Capturing Site as our official Skeet gallery site. This is the type of set up I've had in mind for a while and so finding one that is the epitome of a dream come true is definitely worthy of a Skeet partnership in the cyberworld. Thanks Kelly -- you are doing a fantastic job! --Doesn't everyone agree?
The site is on our Yellow pages as well as a clickable image link on the side bar.