Miracles 12- The Letter --Installment 1
*Note: for those who can't have background music, the control to stop the playing is at the bottom of the page.
Author: Pbright
Miracles "The Letter"
Installment 1
"How Sweet It Is to be Loved By you"

As this episode opens we get a giga quick look at a speed writing of a letter. At first, I find that glimpse to be annoying- where is my Paul? Back to speed writing in later installments. I have more pressing dialogue and screen caps to get to.

As soon as I was annoyed by the quick glimpse of the speed writing scene…… I was warmed by the song playing…… "How sweet it is to be loved by you".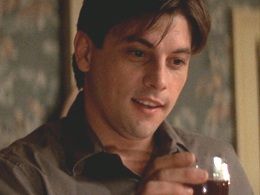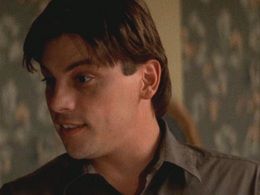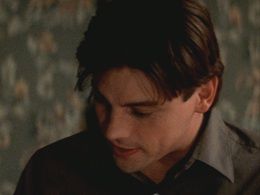 ……..Paul picks up the wine glass to make a toast. A toast to his sibling from the orphanage……"To Georgia, we grew up together….Well at least one did", with a low giggle, "…..I didn't say which one."……" Seriously, to one of the coolest people I know…..who else would throw a Mother's Day Party at an orphanage?"…….
They all clink their glasses and in a low-sultry voice, Paul says

"Happy Birthday"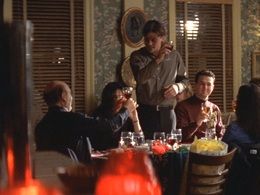 ……(can someone send that voice mail to me on my birthday???melt……..)

We then see the side of Paul that always peers through in every episode-
Georgia gets all weepy and Paul asks………
"You alright?"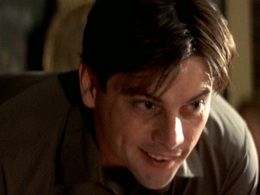 Georgia's reply…"Don't you feel lucky? No one here has family not even Poppi…….."

Paul reply may seem flirty…."You've had some wine."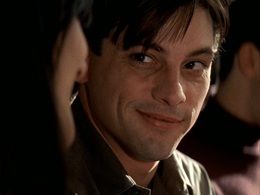 Then there is that look that most of us melt at……with a quick raised eyebrow….Paul says something that we all wish he'd say to us….."you gonna kiss me again?"
Outside the restaurant, everyone says their goodbyes. Paul and Georgia give each other a hug and Georgia places her hand on Paul's face…..if that were me there would be a HOFK here!!!! What was Georgia thinking?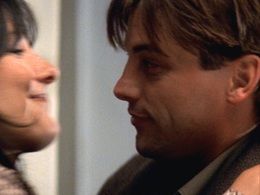 Poppi comes outside and here is where we encounter an intimate moment of this family. Paul walks away and sits on the bench outside of the restaurant…….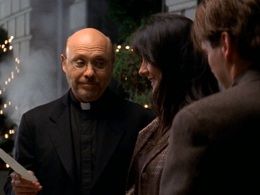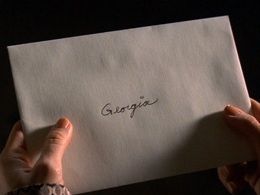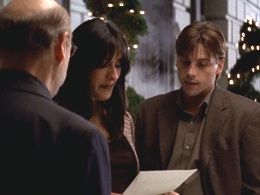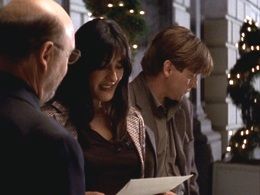 We find out that every year since Georgia's father died, she receives a letter that he has written for her. This year is the last one. This is an emotional time for Georgia who appearntly reads them with Poppi and Paul. She tells them with it being the last, can she read it alone.

My questions to ponder………………

Who the heck are the younger orphans at the end of the table? They were not at the orphanage when Georgia and Paul were because Poppi told them the story of Georgia in the 11th grade telling the Nun that her father had died. So who are they? They have no family either-Georgia referenced that …."all of us here have no family….."

What was "the kiss" exchanged between Paul and Georgia when they were 12?

Why did Paul walk away from Georgia and Poppi out in front of the restaurant?

Why did the writer of the episode choose the song "How Sweet It Is to be Loved by You"?