TMoOD and Hope Floats
TMoOD and Hope Floats - More in Common Than You Think
My mind was wandering the other day - I got to thinking about some of my favorite "feel good" movies - Naturally TMoOD was foremost on my mind, but another favorite of mine is Hope Floats - The more my thoughts ping-pong'd around in my head, the more it occurred to me that these two movies have more in common than you might think...........

Here's what I mean:

Each has a memorable dance scene: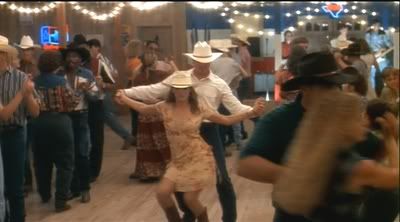 Birdie and Justin tear it up on the dance floor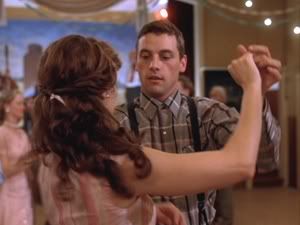 Ray gives Livy a whirl - she seems a little stiff, but that Ray is a hoofer for sure!

Each has the dark shadow of death:

Birdie's mom passes away suddenly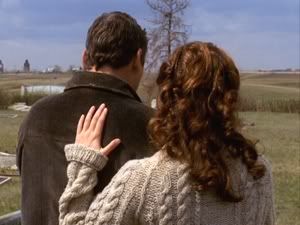 Ray shares his grief over brother Daniel, lost at Pearl Harbor

Each features some questionable home decor: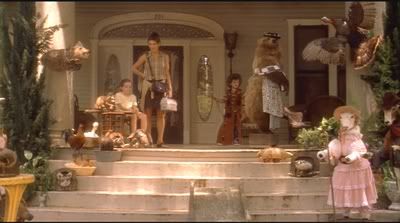 Oh my - Birdie's mom is a taxidermist and provides a menagerie of furry friends to adorn the porch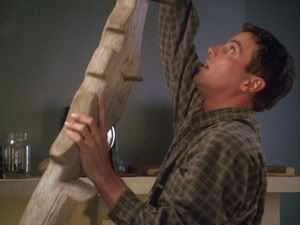 In her room design Livy opts for the more primitive ox yoke treatment over the fireplace

Each features a spectacular use of denim: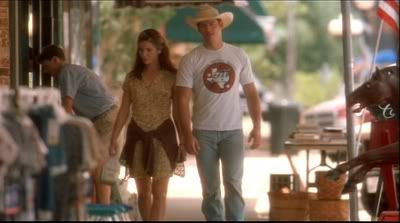 Justin shows us how jeans were meant to be worn - Rarrrrrrr!
The folks at Osh-Kosh are thanking their lucky stars - oh, what that Ray Singleton can do for a pair of overalls - enrollment in 4-H is up!!

Each features a faithful companion:

Someone frisky to chase the ducks brings a little levity to the daily grind

That Franklin has such star quality - the range of emotions he delivered so masterfully, loneliness, pain, delight.....and that loveable face - the new "atta boy"!

Each features a tranquil fishing scene: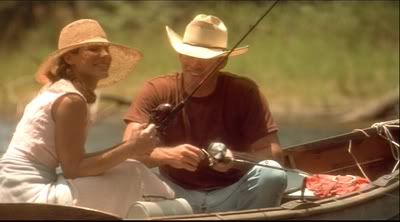 Birdie enjoys a day of serenity and discovers what a charmer that Justin can be.......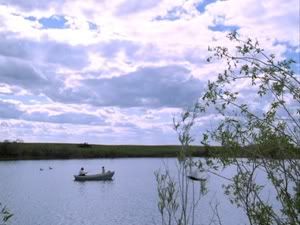 Ray takes Livy out to the pond for some calming therapy - seems to do the trick for Livy, but Ray's quiet nature and smoldering good looks send fan hearts racing

Each features a humiliating event:

Birdie's husband and best pal announce that they have been having an affair - unfortunately they choose a national television talk show as their venue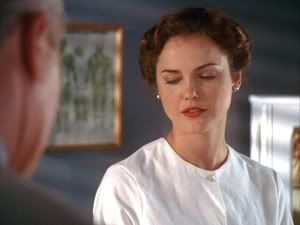 The doctor confirms that Livy is indeed pregnant and soon the whole community will know that a baby is coming "early"

Each features a defining kiss that sets the wheels of romance in motion:

Birdie tries to escape the spotlight of the dance floor, but Justin holds her close and refuses to let her give up on romance.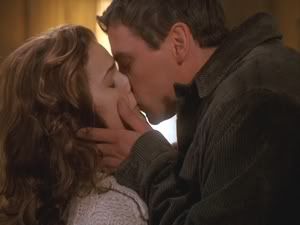 Ray delivers one powerful kiss and an ultimatum - why it took Livy another 2 months to figure things out is anyone's guess - most women would have wrapped themselves around Ray's ankles as he stomped to the front door

Each features a leading lady in a grunge PJ style: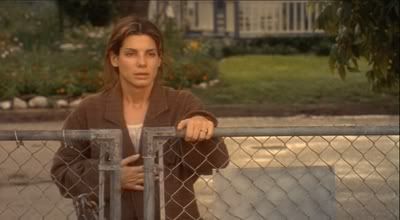 After tying one on the night before, Birdie finds herself scooting around town in a nighty and her barn coat - not her best look, but you have to admire her willingness to declare her own style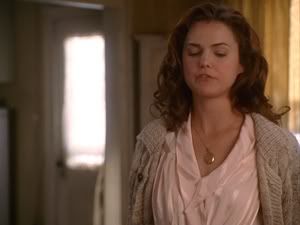 Despite her snazzy, big city duds from Denver, Livy finds that sweaters and jammies are just the ticket for those fall farm mornings. Exactly who's sweater she's wearing remains a mystery.........but Livy, here's a tip - you want to stay warm? Give Ray a kiss already!!!!

Each identifies the "Good Guy" with a white shirt:

Justin struts across the dance floor with all the confidence in the world.....and rightly so!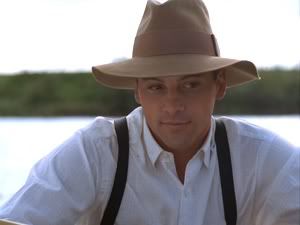 Ray never looked more handsome than on that Sunday - relaxing in a fishing boat - delivering that subtle smile and sideways glances.

Each features a sing-along segment: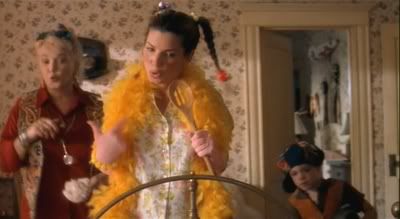 Birdie's get-up would panic even a seasoned American Bandstander, but it serves it's purpose and our gal & her back-up singers bring a smile to the face of little Bernice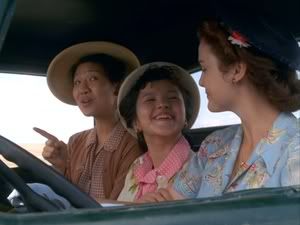 Lucky they were on a country road - something tells me this rendition by Rose, Florrie and Livy just might peel paint.

Each features a useless sister:
*****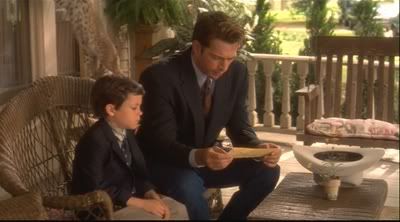 Birdie's sister is so useless she telegrams it in from LA - Birdie's nephew is left to weather his Grandmother's passing alone - ah but, Justin proves to be just the man every boy should have in his life!!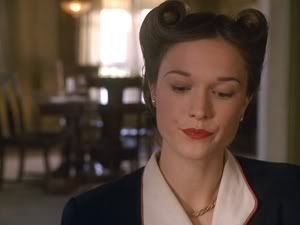 Abby's high society assessment of simple farm life proves to be a real concern for Ray - thankfully love prevails and Livy trades up - life on a remote beet farm with the best lookin' man in the county.

Each features a truck - oh,but not just any truck: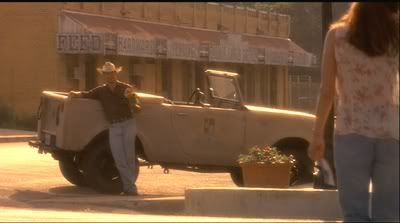 Justin's bucket of bolts says "I'm ugly and I don't care" - it does seem rugged and roomy though...

Ray's trusty "Beetbox" seems like a character itself - how many of the best scenes take place in or around this machine?

Each features a weasel: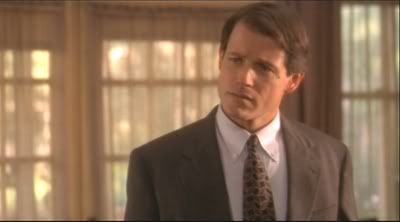 Oh, that ex-husband of Birdie's - the man just can't drive out of town fast enough.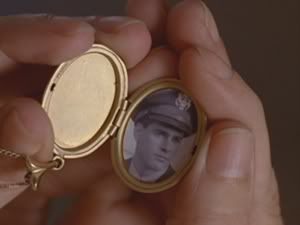 For all the pining that Livy did, Edward sure showed his true colors with just one letter.

But neither is complete without a wise woman: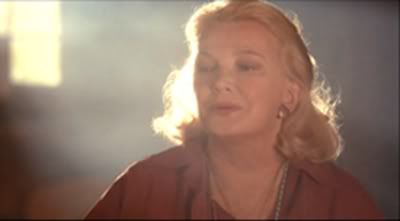 Birdie's mother is strikingly beautiful, just a little bit crazy, yet solid & strong as they come - and Gena Rowlands is a fav actress of SU's - Coincidence? I think not............

Martha is the salt of the earth - a wonderful wife, a loving mother and the best friend anyone could hope for..........

Did I miss any?????