Miracles - The Ghost (Installment 1)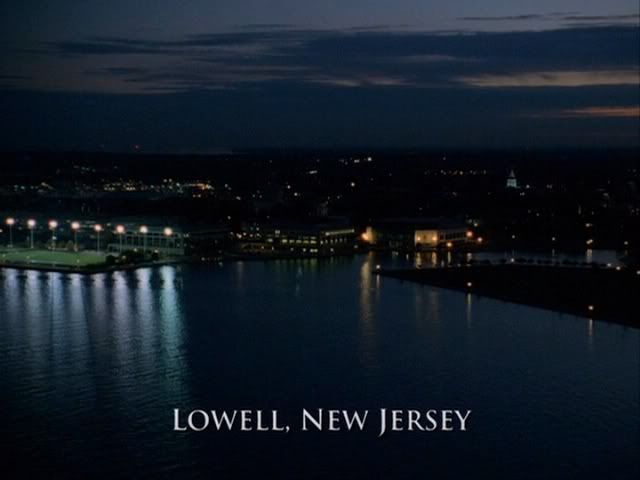 The Ghost begins in Lowell, New Jersey and quickly zeros in on Hill Ridge Realty – it's night and Larry Kittrich is working late, apparently by himself. Suddenly a lamp brightens and explodes. The scissors and a letter opener, in a dance reminiscent of the utensils dancing to Be Our Guest during Beauty and the Beast, leap into action carving out a message on the desk. When they finish, the camera gives us a view of that message and it reads "I'm back."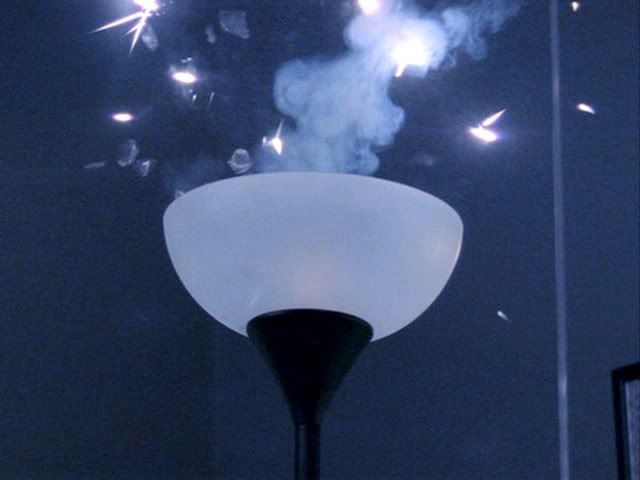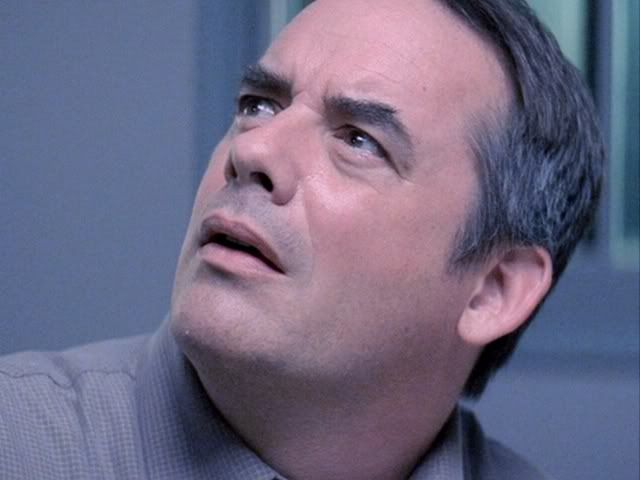 And it's back to Boston, but not to SQ; rather, we are taken to Boston Hospital where Paul is about to enter the MRI tube (boxers, don't you think?).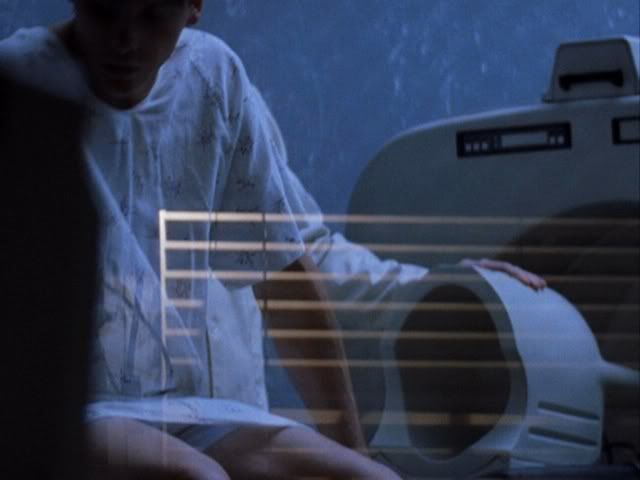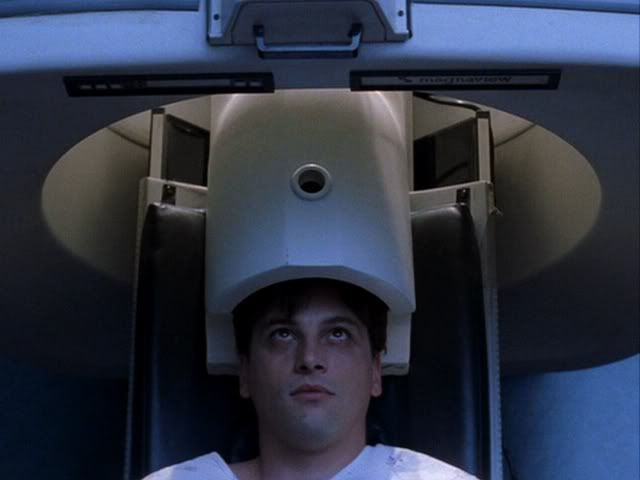 Afterwards, he's with the doctor who is sharing his results. This discussion provides a whole bunch of rather delicious shots of Paul (I had to re-watch the scene in order to listen to what they said – too much visual distraction first time through!).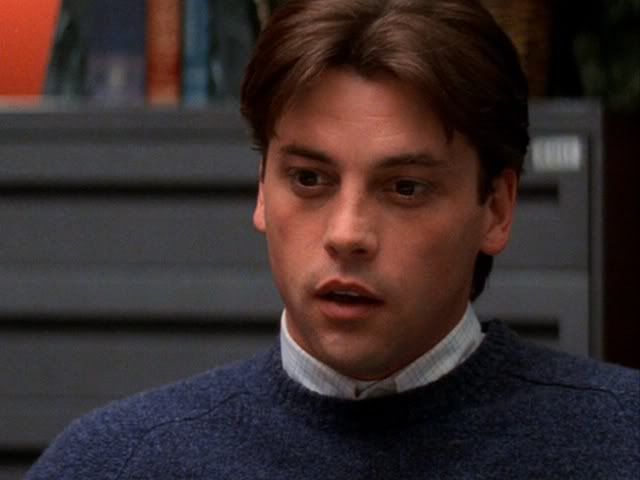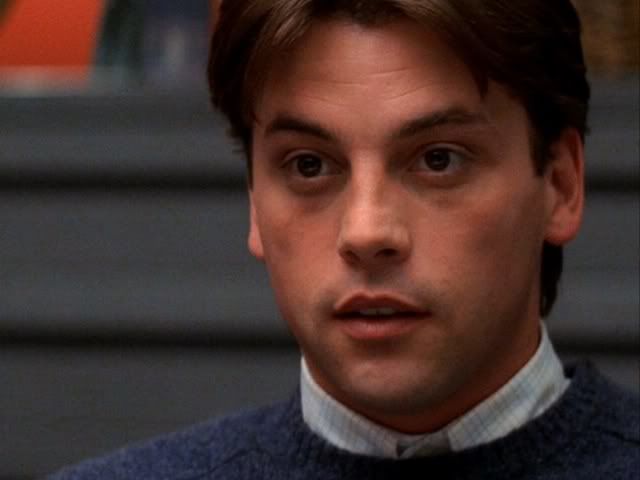 The doctor has good news and based on Paul's reaction, wonders if Paul had been counting on a diagnosis of a brain tumor or something dire. Paul tells the doctor that he's had some "unusual experiences lately" and is looking for an explanation. When the doctor asks, "Mr. Callan, are you worried about your sanity?" Paul lowers his eyes and does not answer.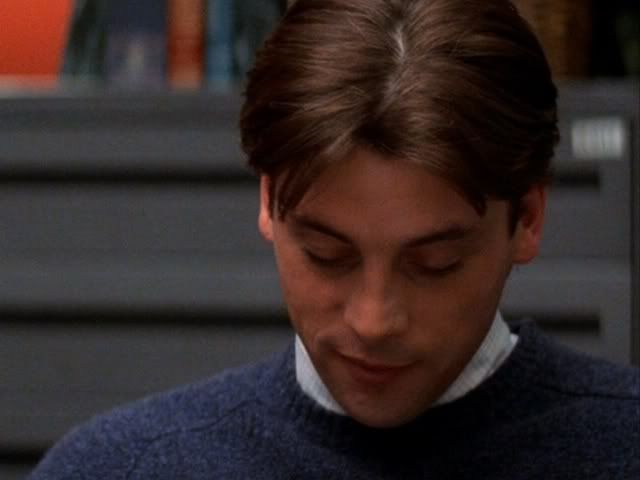 From the hospital, Paul is off to visit Poppi at the school. After a sweet exchange with one of the students who seems delighted to see Paul, Poppi appears and tells Paul that the Monsignor will allow him his old job back. Paul says that he doesn't want it, but wants Poppi's blessing to move on instead. Poppi tells Paul that he can't give it and they part on a bad note.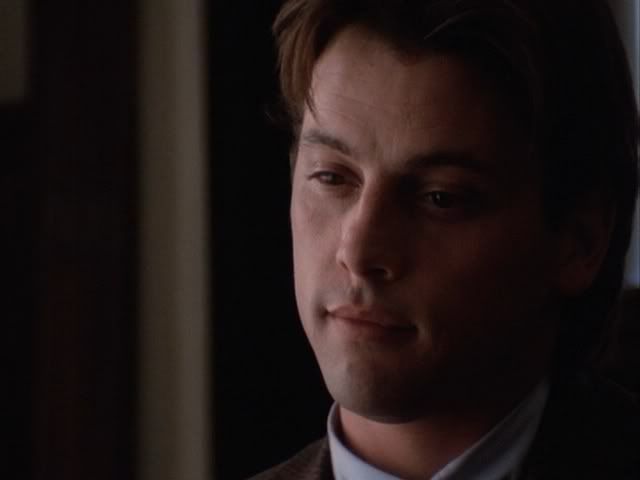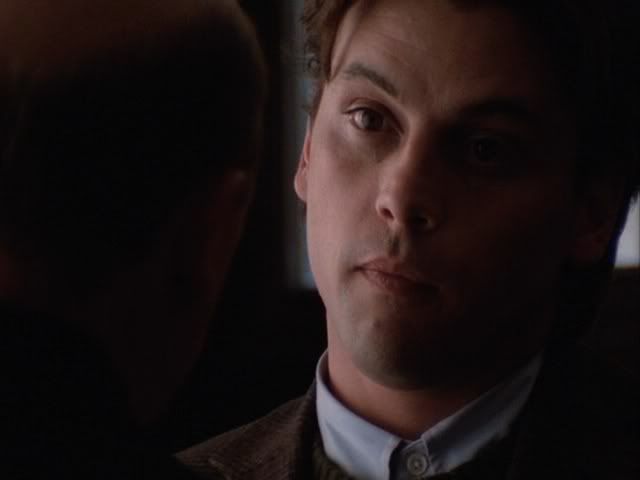 For discussion:
In a past episode, Paul told Alva he was intending to leave SQ. He never did and seemed resigned to stay when at the end of that episode he inquired about the next case. I wondered if Paul thought to himself, "I'll stay on with SQ, but I'm going to have my head examined" and literally did so. Do you think the MRI results influenced Paul's decision to stay with SQ and not return to Poppi? I wondered if, having ruled out a brain tumor or other pathology, he decided he must stay with SQ to figure his circumstances out. What do you think?
Do you think the individual cases not connected to Paul's "gift" (such as St. Debbie) help keep Paul to committed to SQ or is it just the ones connected to the hemography and Tommy, etc.?