Battle at Shadow Ridge - 4th Installment
We pick up this discussion with Henry begging the Army's messenger to carry his journal back home to his home in Livingston and to return with word of his wife and baby lest he "die in ignorance."

Meanwhile back at the Circle Mart, Paul and Alva (still sitting on those red pails!) try to understand the time slip and Paul learns from Alva that humidity stores a latent negative electrical charge and thus the connection between the weather and the time slip (anyone else find that paranormal talk kinda sexy?).
Paul then calls Evie (or rather he is calling her Evelyn) to ask her for climate information for a previous time slip. Jenny Jacobson beeps through on Evie's call (symbolism here with yet another gal coming between Paul and Evie?) - Jenny asks Paul to come over right away (I told you she had a good eye for a sexy guy).


Jenny reports that the kids won't sleep because they are afraid of the man in the woods. Paul calms Renatta and Gus once again by answering their existential questions about heaven (in Paul's heaven the dogs and cats don't fight, houses are made out of cotton candy and clowns, or performance artists for those who find clowns creepy, live in them).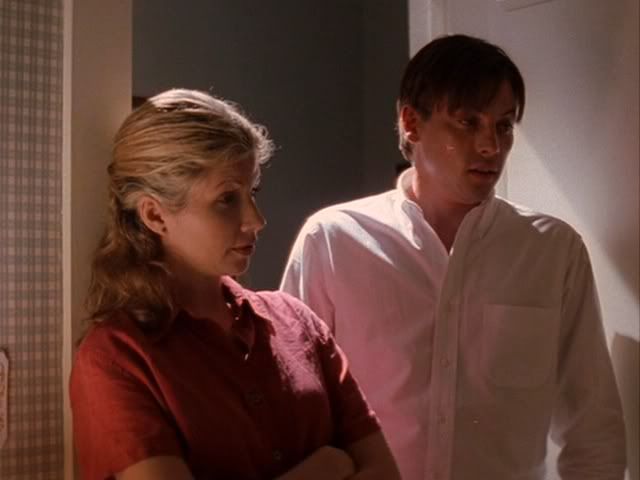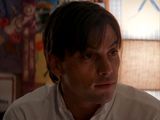 Instead of thanking Paul for making her children feel better, Jenny balls him out for telling them lies and insists that they all head to the woods so she can prove once and for all that the ghost does not exist. Remember, it's night time now!


As Paul is traipsing through the woods we see a bit of a see-through shirt thing going on!
Yum.............oh sorry, back to the discussion.


Alas, Paul steps in a pool of blood as they wander through the former battle field (now we understand the silly white tennis shoes - still not sure why Alva's wearing his - thinks they may be what attract the women to Paul?). The time slip has the two time periods now collide and Paul is caught in the crossfire of a civil war battle and is shot in the chest. Jenny runs to Paul's side no doubt sorry now that she dragged him out there!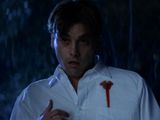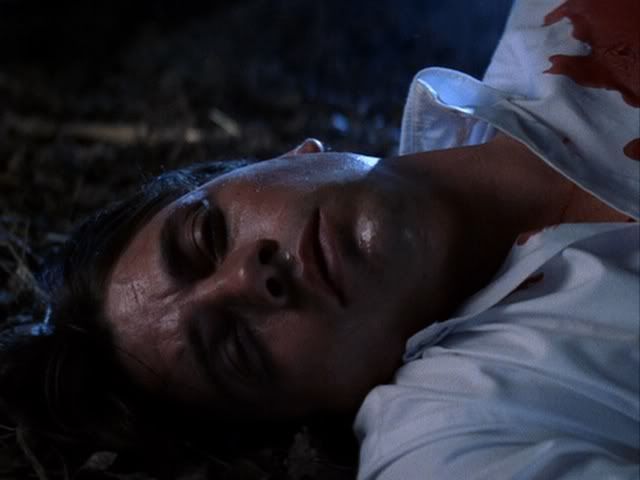 Paul and Henry meet and Paul gets a good look at Henry and Henry's button.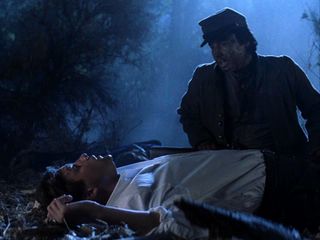 Questions for you Miracles fans:

Paul could have said to Jenny, "Listen, you called me to help your kids get over their fear of the man in the woods and get to sleep. I helped with both those things and now you want to get them out of bed and take them back out there in the middle of the night? You're on your own, babe." But he didn't say that and instead went along with them into the woods and ended up getting shot! (and notice that at the hospital and after, he never said anything to her like "Thanks for getting me shot!") Do you agree with how he handled the whole situation? Do you think Paul had any guilt over what he said to the kids about heaven and all the other stuff Jenny said "wasn't true"?

Do you think that Henry could have "time slip collided" with any warm body that was in the right place at the right time or was this once again due to the "specialness" that is our Paul?
How do you feel about clowns?